DISCUSSIONS ABOUT THE FUTURE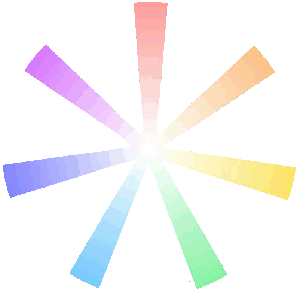 FUTURE OF STORYTELLING: VIDEOS
POET PAUL NELSON OF SEATTLE AND CASCADIA BIOREGION, HOST, READS FROM A TIME BEFORE BEFORE A SLAUGHTER, A SERIAL POEM WRITTEN SPONTANEOUSLY, SOME AMERICAN SENTENCES,
17 SYLLABLE POEMS DESIGNED TO CAPTURE THE SHADOW www.PauleNelson.com
MYRNA JELMAN, FILM MAKER, EXPLORES DEATH IN A TOUCHING INFORMATIVE AND SOMETIMES A HUMOURISTIC WAY IN THIS INDEPENDANTLY PRODUCED DOCUMENTARY, HAPPY ENDINGS
ERICA SAPIR, DIRECTOR OF PUPPETEERS WITHOUT BORDERS, CONGO STORY PUPPETS & STORY " THE KING IS ILL"
ADRIAN GRENIER AND MATTHEW COOKE DISCUSS THE WAR ON DRUGS ON SWAY IN THE MORNING.
HOW TO MAKE MONEY SELLING DRUGS
DOCUMENTARY BY MATTHEW COOKE AND ADRIAN GRENIER
BORNEO PRODUCTION INTERNATION REEL
OF HIGHLIGHTS OF THE WORK OF PEIRCE AND BJORN VAUGHN AND IMMANUEL BRYSON-HAYNES FOR INDONESIAN CLIENTS
MIMI MACHADO-LUCES'S FILM CREATED AS A HISPANIC HERITAGE MONTH SPECIAL.
PAINTINGS BY RASHID CARRE FOR BOOK BY
LUQMAN MCKINGLEY. MUSIC PERFORMED BY LEONARD VON HEIN & ADELAIDE SIMBOLON. MONTAGE BY SIMON CHERPETEL. SAHLAN MCKINGLEY & SOFYAN TSANG RECORDED
THE FUTURE OF STORYTELLING VIDEOS FROM CHAPTER 1 OF A MOOC CREATED BY GERMANY'S UNIVERSITY OF APPLIED ARTS & SCIENCES IN POTTSDAM, COVERS CREATION OF TRADITIONAL STORIES TO NEW PLATFORMS AND STORY TYPES. COURSE MATERIAL IS STILL ONLINE.
THE FUTURE OF STORYTELLING IS A YOUTUBE VIDEO CHANNEL THAT USES GOOGLE HANGOUTS. HERE THEY EXPLORE THE USE OF STORY & NEW TECH ENTERTAINMENT & ADVERTISING. PROFIT AND NONPROFITS.
EVER SINCE HE SAW RUDOLF BAUER'S WORK, ROWLAND WEINSTEIN, OWNER OF THE WEINSTEIN GALLERY ON GEARY HAS BEEN ENTRANCED. EXHIBITION OF LONG LOST WORK FOUND, DOCUMENTRY PRODUCED AND NOW A PLAY IS PREFORMED IN SF.
MARSHAL GANZ WAS A GUEST SPEAKER AT THE FEDERAL NEW DEMOCRATIC PARTY OF CANADA'S BIANNUAL CONVENTION, IN HAILIFAX, NOVA SCOTIA PRESENTING
WAYS TO ORGANIZE GRASS ROOTS CAMPAIGNS LIKE THE OBAMA '08 ELECTION VICTORY.