DISCUSSIONS ABOUT THE FUTURE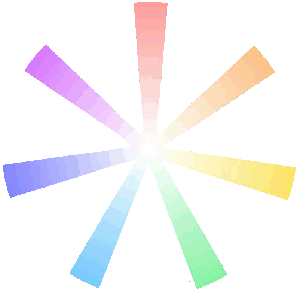 The future of storytelling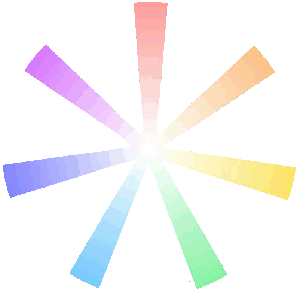 The future of storytelling...
A few thoughts by
Myrna Jelman
To understand the future potential of anything, it is useful to understand its current state. Fiction storytelling? Someone used to do that well… On the film side, world culture is dominated by the Hollywood model with a lower appetite for risk since the recession as seen by the current reliance on tried and tested stories or concepts. Within the top 25 films for 2013:
• Number of superhero Films: 5
• Films that were either sequels/reboots/prequel/remakes: 16
• Films Based on Original Ideas: 6 (Reference information only)
-The Top 25 (Globally)
1. Iron Man 3 — $1.25 billion
2. Despicable Me 2 — $918 million
3. The Hunger Games: Catching Fire — $797 million
4. Fast and Furious 6 — $787 million
5. Monsters University — $743 million
6. Man of Steel — $662 million
7. Gravity — $653 million
8. Thor: The Dark World — $629 million
9. The Hobbit: The Desolation of Smaug — $625 million
10. The Croods — $587 million
11. World War Z — $540 million
12. Frozen — $506 million
13. Oz The Great and Powerful — $493 million
14. Star Trek Into Darkness — $467 million
15. The Wolverine — $414 million
16. Pacific Rim — $407 million
17. G.I. Joe: Retaliation — $375 million
18. Now You See Me — $351 million
19. The Hangover Part III — $351 million
20. The Great Gatsby — $348 million
21. The Smurfs 2 — $347 million
22. The Conjuring — $316 million
23. A Good Day to Die Hard — $304 million
24. Oblivion — $286.2 million
25. Elysium — $286.1 million
The smaller budgets if TV mean that it is currently regaining power from the film industry in terms of originality and attractiveness for successful actors. Whose stories? Between 1991 and 2000, women wrote 14 percent of spec scripts sold and only 9 percent between 2010 and 2012. You might ask, is it because young men are the target audience for cinema? Movie goers are 52% female, 48% maleI'm a paragraph.
You might ask, is advertising revenue targeted at men? Women "control $12 trillion of the overall $18.4 trillion in global consumer spending. I looked for the first two films I could say were mainly targeted at women within the all time top grossing films. Here's how long I had to wait before I found the first two: Mamma Mia! At No88 and Ghost at No121 Which means that women go and see men (and children's) stories. Why is that? Is it solely because there is nothing else to watch? What are we missing out on in our global human culture if the female voice is so underrepresented? This has to be a key direction for future storytelling? Quality non-fiction storytelling: The invisibles It is hard to produce quality fiction from the sidelines, but nothing stops documentarians from producing quality films, When are these films ever on TV? How many quality films are made, ready to watch, but left unseen? I went to the largest UK documentary film festival a few years back and saw many films I would have loved to see on TV. Original stories that were entertaining, human and revealing. They are there safely tucked away on the internet, for people to stumble upon. How can we make these more mainstream? Two examples: For example, a young Iraki filmmaker is given the chance of a lifetime to work on the film set of 'Everything is Illuminated'. The story of such a rare 'exchange' is so inspiring that a North American woman filmmaker decides to follow him during his work experience. Unexpectedly, she discovers slowly but surely his manipulative, selfish nature, wanting to promote his own interests over those of the people who generously gave him a chance. The film culminates in his bending of the truth to the British Government to get asylum and happily borrowing more money from kindhearted strangers, touched by his story, to go on to study at film school. (http://www.pbs.org/independentlens/operationfilmmaker/film.html) The short interviews of several Muslim UK citizens upon their return from Gantanamo and speaking with a peaceful voice with no hint of anger or injustice about the torture they suffered, what helped them survive, the small pleasures on first arriving and how they now see America, as a country of many good people led into horrifying acts by a few. These few men speak with a voice that sounds like it comes straight from their inner, stripped bare by the horrific experiences of Gantanamo life. They are men at peace, barely days after their release. (ACLU.org - Justice Denied: Voices from Guantanamo).