DISCUSSIONS ABOUT THE FUTURE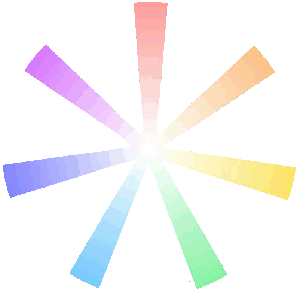 future of design

:

videos
DESIGNHORLOGE: VIVIANNA TORUN BULOW HUBE 1927 - 2004 DESIGN CLASSICS FOR GEORGE JENSEN
ANTOINE PREDOCK, WINNER 2005 AIA GOLD MEDAL AWARD FOR ARCHITECTURE DESCRIBES HIS PROCESS IN THIS 2008 TRAILER FOR A DOCUMENTARY OF HIS WORK.
CALEB CHUNG DISCUSSES HIS LIFE, ART, AND PHILIOSOPHY OF DESIGN. CREATOR OF
FURBY AND PLEO IS FASCINATED WITH BRINGING THINGS TO LIFE.
EZIO MANZINI IS PERHAPS THE WORLD'S LEADING EXPERT ON SUSTAINABLE DESIGN WITH A FOCUS ON SCENERIO BUILDING TOWARD SOLUTIONS ENCOMPASSING BOTH ENVIRONMENTAL AND SOCIAL QUALITY.
TIM BROWN, CEO AND PRESIDENT OF IDEO DISCUSSES DESIGN, INNOVATION, AND THE FUTURE OF ENTREPRENEURSHIP.
AUTHOR JEREMY RIFKIN DESCRIBES THE INTERNET OF THINGS LEADS US TO NEARLY FREE GOODS & SERVICES, AND THE RISE OF A GLOBAL COLLABORATIVE COMMONS AND ECLIPSE OF CAPITALISM
KEITH YAMASHITA FOUNDED AND IS CEO OF SY PARTNERS. HE HAS WORKED ALONG SIDE CEO'S AND THEIR LEADERSHIP TEAMS TO DEFINE AND THEN ATTAIN GREATNESS. HE IS THE CREATOR OFTHE APP, UNSTUCK.
DAVID SUZUKI EXPLAINS THE FALLACY OF CONVENTIONAL ECONOMICS, IN AN INTER- VIEW FOR THE BBC.
DAVID SUZUKI AND TARI CULLIS' DAUGHTER SEVERN CULLIS-SUZUKI, SPEAKING AT THE EARTH SUMMIT IN RIO DE JANERIO IN 1992.